DevOps
Full Time
Posted 7 hours ago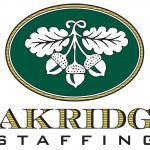 Website OAKRIDGE STAFFING LLC
DevOps/Linux Systems Engineer
In search of a DevOps/Linux Systems Engineer to join our innovative team for a  rapidly growing hedge fund located in NYC. The DevOps/Linux Systems Engineer will manage the functionality and efficiency of a group of Linux servers, workstations and embedded systems. The DevOps/Linux Systems Engineer will also perform and support hardware and software installations. The DevOps/Linux Systems Engineer will have knowledge of modern, cloud centric architectures and DevOps principles, as well as, common network and storage concepts including but not limited to:
Knowledge of Linux including CentOS/RedHat
Using Puppet to deploy software and using Jenkins to automatically build C++, Java, .Net code
AWS infrastructure, including EC2, VPC, creating and managing AMIs and cloud automation
Managing Python environments using virtual environments
Proficiency in SQL
Source-code management and control tools such as git, puppet and development in process-driven environments on both Linux and Windows
Experience with DevOps automation scripting/tools such as PowerShell, Puppet, Chef, Ansible, Jenkins, GitHub, etc…
More details to follow.
Great base salary, bonus and full benefits
Please send your resume to:   diana@oakridgestaffing.com