Technical Project Manager
Contract
Posted 7 days ago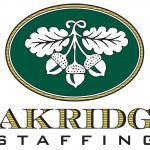 Website OAKRIDGE STAFFING
25Technical Project Manager
Oakridge Staffing has been engaged to select a Technical Project Manager for a growing eCommerce firm. The Technical Project Manager will have experience working on global projects related to Business Intelligence and Data Warehousing.
Technical background:
o Assess business implications for each deliverable and monitor progress to meet deadlines, standards and cost targets.
o Coordinate internal resources and third parties/vendors to promote flawless execution
o Working with vendors and managing the process
o Ability to facilitate and present technical and business topics
o Strong email and documentation skills
o Ability to coordinate, facilitate, and communicate issues
Requirements Gathering :
o Work with stakeholders to gather and validate business requirements
o Ability to translate business requirements directly to internal\external developers and engineers.
o Experience managing large-scale multifaceted projects
o Knowledge of the Software Development Lifecycle and Project Management Lifecycle
o Ability to build strong relationships with users, departments, IT, vendors, management, and executives; proven ability to build consensus and work effectively within cross-functional teams
o Candidate must have demonstrated experience within business analytics, business intelligence, or data warehousing environments.
Must have's
Working knowledge of analytic needs for Consumer Package Goods or Supply Chain or eCommerce preferred.

Experience with traditional and Agile and Scrum methodologies required.

PMO: 2-5 years (Required)
IT Project Manager, Technical Project Manager