.NET Developer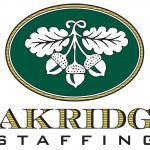 Website OAKRIDGE STAFFING LLC
Oakridge Staffing has been engaged to identify a Senior .NET Developer with strong Web development experience for a local  multi-strategy hedge fund. 
Our client is seeking to hire a Senior Developer with hands-on experience , responsible for all phases of the software development, from gathering requirements, UI design, coding, unit testing, debugging and supporting in production, and performance analysis (within a full stack environment).  
Skills Requirements:
Over 7 years of hands-on experience with .NET development
Proven expertise with web development skills, including JavaScript, HTML5, and CSS3
Experience in working with Web Applications and Frameworks
Demonstrated experience building REST web services (SOAP is also a plus)
Ability to perform unit testing and unit testing frameworks
Working with various Database Technologies
Ideally seeking candidates with prior financial services experience.