Technical Business Analyst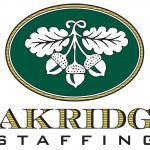 OAKRIDGE STAFFING LLC
Technical Business Analyst 
A well established Private Equity Firm is seeking a hire a Technical Business Analyst, the firm is based in New York City (Midtown location).
The Technical Business Analyst that will work closely with the front office, middle office and back office stakeholders. The Technical  Business Analyst will develop strong client relationships, build a deep understanding of client needs and a broad understanding of how our businesses operate. The Technical Business Analyst will also have strong experience in writing Technical Business Requirement Documents and User Case Stories using Agile.
Ideal industry experience:
Fund Accounting, or bank loan, or credit, loans or structured credit or trade processing and/or alternative asset fund raising experience would be a major plus!
If interested please send your resume to diana@oakridgestaffing.com